C-cure Systems are a premium grade service provider that cater directly for businesses, corporations, building and facility managers from small to large scale commercial sites across all areas of Access Control Systems, Security Systems, CCTV & small-scale Data networks.
Services at a Glance:
For over 20 years C-cures core business has been in the larger commercial grade sector. Providing security and technical services to various commercial buildings, small business, retail shops, factories and warehouses, corporate offices, industrial facilities and large corporations.
C-cure have developed a well built reputation as the alternative to the larger companies that serve the same commercial grade markets which is reflected in specialised services we provide to various Government departments in Aviation, Health, Education and major sporting facilities.
Servicing clients such as the Gold Coast Airport, various Queensland Government departments, John Flynn Hospital, Ray White commercial and multiple businesses.
Key services:
Security systems
Access Control
CCTV & VMS systems with remote viewing
Data networking cabling
Smoke Detection
Integration
Fibre Media converters
Intercoms
Temperature alarms
24 hour back to base Alarm monitoring
Services in detail:
C-Cure offers a full range of integrated security and technology services from the supply and install of Building Access Control, Security Systems, IP HD CCTV networks, Fibre Optic and Data Networking Services, Smoke Detectors along with professional grade Back to Base Alarm Monitoring with no lock in contracts for instant notification of site alarms and system faults.
A dedicated commercial grade security company that has established a solid reputation in the sector from over 20 years of high quality service.
All major brands are serviced through C-cure, such as the Tecom Challenger, Force field and Inner range Concept and Inner range Integriti. Along with Milestone, AXIS, HikVision and Dahua CCTV products, Aiphone and Jacques Intercoms and all major RFID fobs and cards such as HID.
C-cure are highly regarded Tecom Challenger specialist including the Titian software, Commander, Tecom Force Field server platform and C4.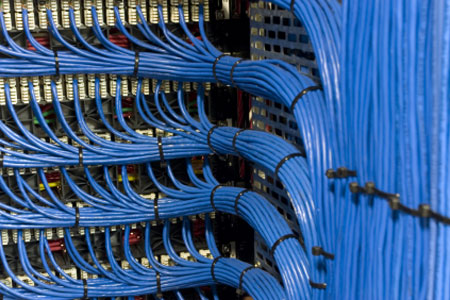 C-cure technical services: Specialising in small to medium Data, Networking, WIFI. We provide all aspects of Data cabling, smart wiring and network set up.
Alarm monitoring: C-cure offer various levels of back to base alarm morning. From low cost PSTN to 70 Second polling GPRS. All our packages come standard with features like emailed weekly reports. C-cure can install a 4G GPRS unit that doesn't rely on standard phone lines. It provides the highest level of protection as it's in almost constant comms with the control room and comes with a set monthly fee with no ongoing call costs, sim card charges or line rental. C-cure monitoring has no lock in contracts.
Security admin management and maintenance: C-cure covers all areas from project design to installation, along with on-going comprehensive maintenance and security administration such as remote user management.
Security Consultation, reports and audits: C-cure can provide on-site audits, product briefs, inspection reports and draft up specifications for projects if required.
If your serious about your Security project and are seeking a higher quality option then it would be our pleasure to offer a security assessment and quotation.
Please feel free to contact us if you need any more information. We eagerly look forward to being able to provide you with our services and look forward to working together.